Anybody who watched Monday Night Football last night will probably know what I am about to discuss...
Now i'm not a super football expert but that call made last night by the officials is a bit controversial. Many Seattle fans are calling it redemption for what happened in the 2006 Super Bowl against the Steelers, where blatant bad calls were made and almost decided the Steelers win.
Now being born and raised in Seattle and being a true Seattle sports fan of what little teams and exceptional players we have left...I even feel iffy about that call...I mean a W is a W right? or not...especially if earned in such a way. I believe its 'home cooking' as my dad would say, at its finest.
you know that call would not have been the same if we were in Green Bay...Jusstsayinnnn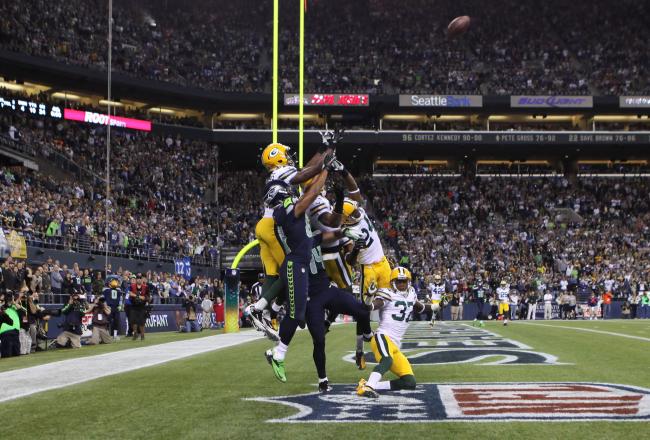 Here's a pic from bleacherreport.com
now you can decide for yourselves on that...